Welcome to TALOS Creative
TALOS Creative is an award-winning high-end creative animation studio with a focus on character-driven cinematic storytelling. Creating highly detailed CG animation for on-line advertising as well as cinematic trailers and cut-scenes for the games industry.
With over 16 years professional experience and a client list including PayPal, Ebay inc, Microsoft, FORD Motors, Nike and The Sun Newspaper, TALOS Creative can be your one-stop solution to all your creative needs.
View the Talos Creative Animation Reel
The conceptual phase of a project can help to form a visual direction for your project, be it a game, film or commercial etc.
TALOS Creative can assist you in the pre-production phase, creating storyboards, animatics, character designs and conceptual art that helps establish the overall look and feel of a project.
3D Digital Characters and CG Hair solution.
It's all in the details
TALOS Creative has a focus on highly detailed and realistic character models and animation. Sculpting digitally from scratch, or capturing 3D scans in-house using the latest Photogrammetry techniques to produce stunning results. Then adding digital hair and fur, along with cloth simulation to achieve the high quality results that are expected by current standards.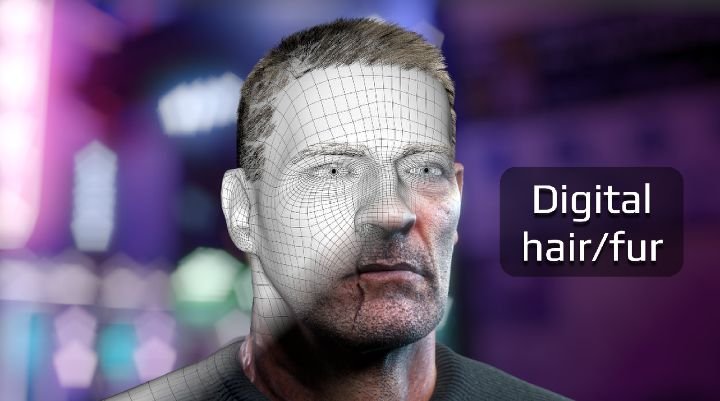 Both realistic and stylised digital hair
Photogrammetry 3D Scanning
Using a proprietary solution, a subject can be scanned, capturing a variety of expressions and then using those targets for animation. All the unique details are captured including the changes in skin colour during stretching and compression. Above is a simple test scene demonstrating a proof-of-concept.
Get in touch now for a FREE consultation on your project