TALOS Creative has a long history of creating fantasy themed animation and illustration for advertising, computer games, book trailers and board games.
Here you can view a selection of art we have created for various clients
Projects: Animated Fantasy Trailer
Directed by: Gio Chronopoulos
Lead Artist: Gio Chronopoulos
Overlord Model: Jonatan Lopez
Concept Art: Sam Ireland
Character Modelling
One of the cast needed for the various animations we are creating required a detailed realistic mage character model that would hold up to close up shots.
Farod Wilhelm
Quasi Mage of the astral order, Farod is a long-time supporter of the Carraldeon kings. A powerful Mage, respected by the other guilds, he leads the magical defense of empire, alongside the other loyal masters of the Mages Guilds.
This is the initial concept art for the character that was provided by the client. We took it further and closer to what he client had wanted in the final 3D model.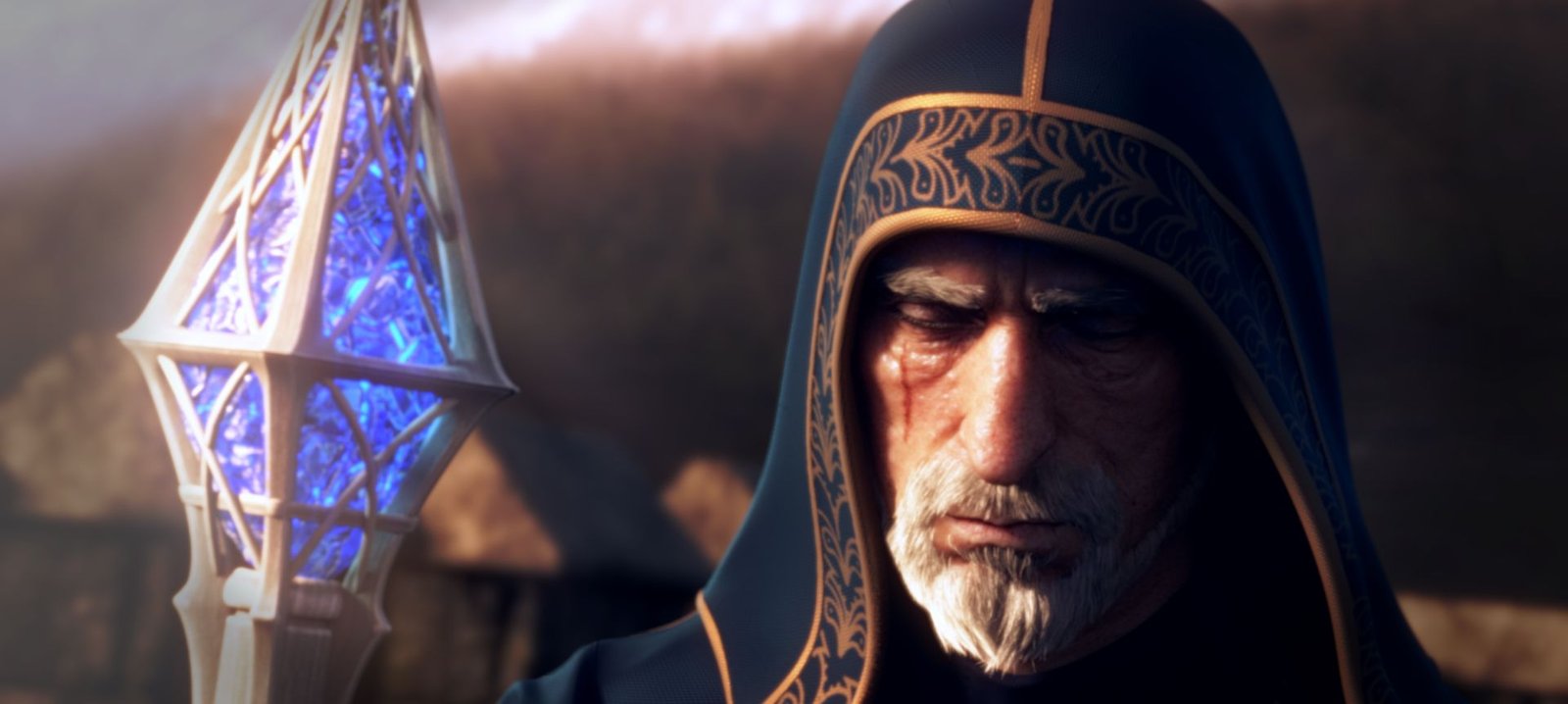 Overlord – The Shining One
The Overlord character will also feature in a full trailer in which he commands a huge army.
Below you can see the original concept art for the character created by Sam Ireland.
The Brotherhood of Steel: Teaser Breakdown
We are currently producing a ~5 minute version of the full trailer featuring a much larger cast, a huge army…two huge armies in fact in a vast landscape. More videos will be posted in the coming months. See some of the other models below.
A powerful and learned cleric of the Triodon faith, Bartholomew has survived to become a Theolite. These priests start as cleric or, paladin then don the blue robe to become, teachers of upcoming knights. They will serve the remainder of their days in the one of the 5 abbeys throughout the empire.
War Chief and leader of his clan, Barak serves only the risen form of the foe. Trolls are the heavy hitters of the enemy's ranks, usually ranging from 8ft to 12ft tall. Living in clans, they unite occasionally under the reign of a brutal war chief and always answer the call of the foe.
Triadon Knights and Horse
Basilisks are the chosen mount of ethereal mages. They are predatory hunters and able to take on dragons when attacking in packs. These savage reptiles will kill and eat anything. Feared and respected, even trolls will hesitate to attack them.